What is LeadingReach?
LeadingReach is a HIPAA-secure, web-based platform that combines the largest connected provider community in healthcare with clinical workflow management tools, secure team-based chat, and document exchange. This empowers care coordination teams to track patient journeys, communicate more effectively, and increase overall network utilization regardless of EHR.
Connected Provider Network
LeadingReach is a growing network of over 40,000 healthcare organizations and 150,000 Providers.
Make connections and send invites to any healthcare provider or organization in the country.
Better manage patient transitions to optimize network utilization and ensure appropriate settings of care.
Clinical Workflow Management
Manage all referrals and medical orders in a single dashboard.
Customize clinical workflows with task management, status, and tags
Report on key throughput metrics including Referral-to-Appointment ratio to help identify and manage referral leakage.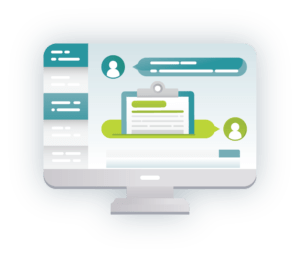 Care Coordination Communication
Streamline communication across your network to improve staff efficiency and accountability.
HIPAA compliant team chat and direct messaging with secure file transfers.
Direct interoperability with all EHRs to help close the loop on transition of care.